L-Shaped Garden Wildlife Project
If you are the leader of one of the village groups: Rainbows, Brownies, Beavers, Cubs, Young Carers etc, you are more than welcome to visit this facility. There is a letter we are sending out to you offering this invitation. If you know one of the leaders, perhaps you may like to deliver one of the invitations. If you could collect one of these from the school office and pass this on, it would be really helpful.
Read below to find out more.
We were delighted to win second place in the Tesco Bag to Life token competition. Thank you to everyone who collected tokens on our behalf.
We were awarded £2000 and this has been used to part fund the fencing needed to secure the area.
We have great plans including planting trees, creating a pond dipping launch and setting up wildlife cameras.
A very kind Tesco customer has donated some native English trees and they have been delivered and are being cared for in our tree 'nursery'..
Phase 1: The rough grass will be trimmed back and the area marked out with marker posts. An access gate will be added so staff and pupils can easily and safely access the wildlife area. The largest conifers either side of the access gate will be trimmed back.This has been completed.
Phase 2: Concrete posts will be erected ready to install the permanent fencing. This has been completed.
Phase 3: More conifers will be trimmed back and the existing native trees will be trimmed back to enable them to grow stronger. This has been completed.
Phase 4: Permanent fencing has been installed to safely enclose the wildlife area.
Take a look at the photographs: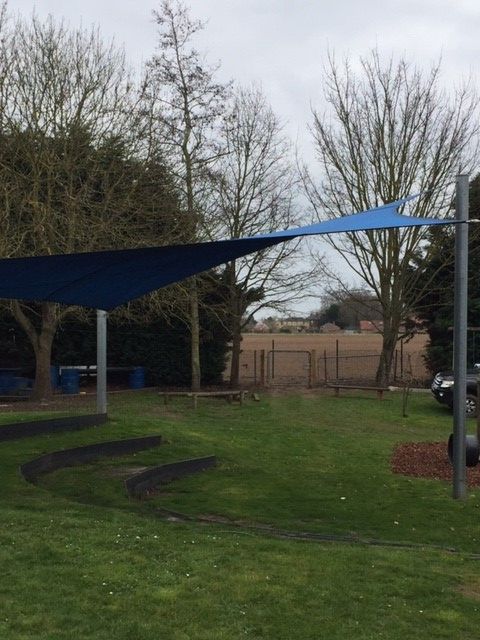 This is the view from the back of school to the gate to the wildlife area. More of the conifers will be removed when the boundary fence is finished.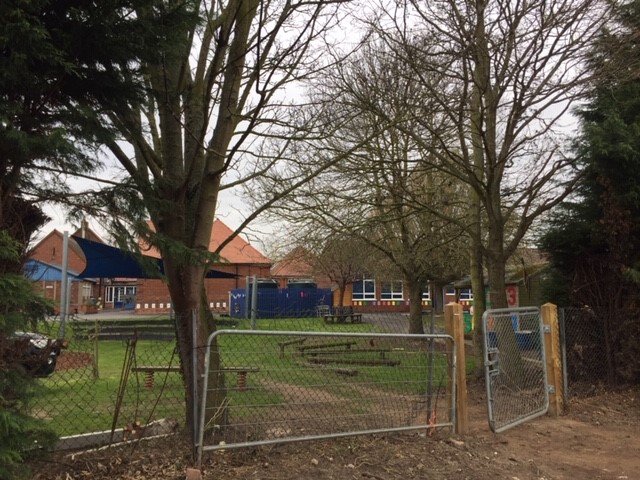 This is the view showing where the finished access will be.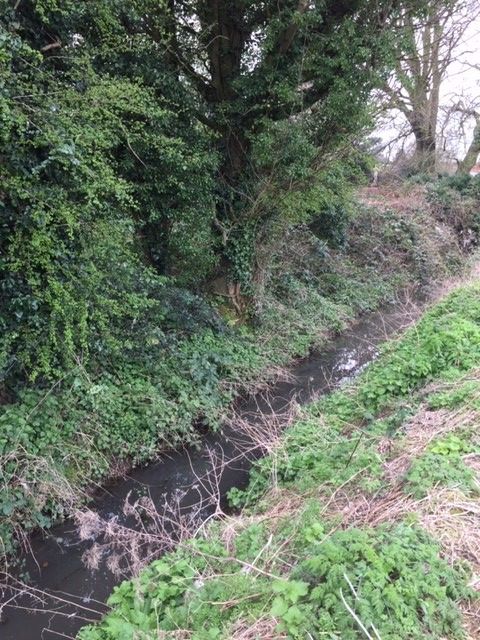 This shows one of the areas where pupils will be closely supervised investigating natural habitats.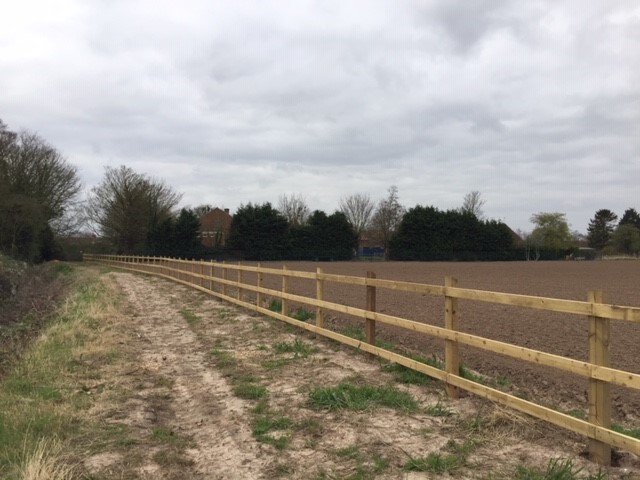 This shows the view back to school from the end of the short section of the 'L- shape'.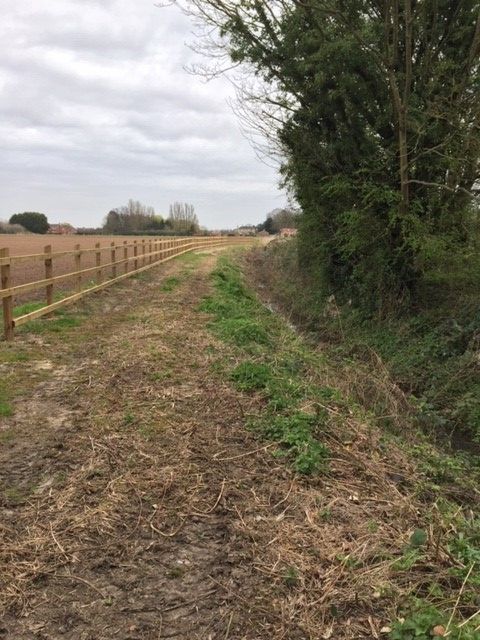 There is still work to be done to help the area provide a welcoming habitat for local wildlife.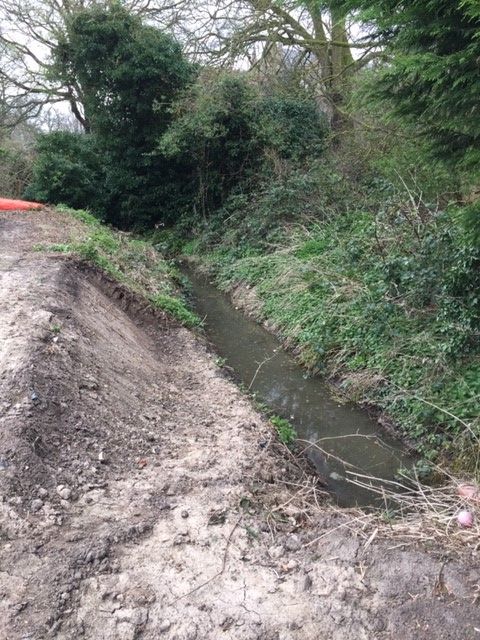 This is the beginning of the pond dipping platform. Here the children will be supervised dipping to see which wildlife they can find.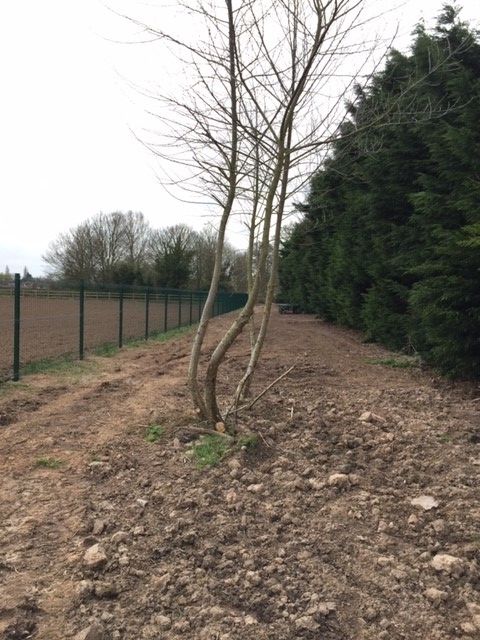 The natural vegetation will soon start to grow back. Keep your fingers crossed for rain and sunshine. This will be the wild flower walk. All of our pupils will be invited to scatter wild flower seeds to encourage insects.
We will also be inviting The Woodland Trust to work with us to help us plant native trees.
This area will be beautiful and a real haven of peace and tranquility for all our local groups to share.