Science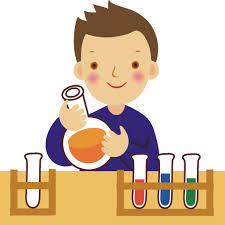 We use the National Curriculum in Y1 - Y6 and Development Matters and EYFS Foundation Stage Profile in EYFS. In addition to these we use Cornerstones Education to make sure we cover every aspect of the curriculum for our pupils.
Combining the best of all three approaches allows us to choose the themes and topics linked to the statutory learning programmes to make our pupils' learning as interesting as we can.
Our main approach to science is as follows:
Pupils are taught the knowledge needed as set out in the National Curriculum.
Pupils are then taught to ask questions using the following as starters:
I wonder why?
I wonder what?
I wonder how?
We use this approach because we believe pupils can not be proper scientists unless they start with a question:
I wonder what will happen if I add this liquid to this liquid.
I wonder why ice melts more quickly when the air around it is warm.
I wonder how seeds grow.
When they have come up with a range of questions, they set up experiments to find the answers to their questions.
Sometimes they are stumped and have to use the internet to find out the answers. Some examples of questions they need to research are:
I wonder what happens if you grow food in space.
I wonder why lightning is dangerous.
We subscribe to Cornerstones which allows us to make sure we are covering the National Curriculum efficiently and effectively. You can see this in the attachments below: