School Day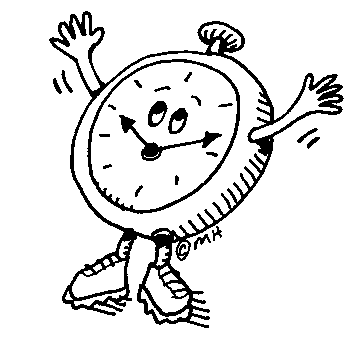 The School day is as follows:
Children are required to attend school between 8.40am and 3.20pm, Monday to Thursday and until 1pm on Friday. Your child may stay in school until 3:20pm on Fridays and take part in our Values Curriculum should you wish. This is open to all.
Morning Registration: 8.40 am
Busy Book/Key Skills work
Sessions 1&2
Break & Snack 10:30am
Sessions 3&4
Lunch 12:15pm
Session 5&6
Finish at 3.20pm
For Years 1 to 6, there are six sessions arranged across the day which vary in length depending on the subject. For example phonics/spelling sessions may only last for 20 minutes whilst a writing session may last for 60 minutes. EYFS sessions and breaks vary as part of their continuous provision.
If your child is late in, please bring them in via the office and sign the late register. This is to avoid the late arrival of children with their parents disrupting the learning of the other pupils.
Our Values Curriculum
We are currently trialling a slightly extended school day (Monday to Thursday) and slightly shorter day on Fridays for those parents that wish to collect their child at 1pm. Governors will review this across the year before making a decision about whether to continue this in future years. Some families find the shorter day on Fridays useful for ensuring that home learning activities do not then eat into the weekend providing greater opportunities for family time.
However, we are very mindful that some parents/carers may work or may choose to keep their child in school for other reasons. Our Friday provision is open to all, is free and can be flexible. For example choosing to stay some weeks but not all.
Friday afternoon includes a short class based discussion, to discuss the "Big Question." These will be centred around a chosen topic and will provide opportunities for learners to express their opinions and debate ideas.
EYFS

Learners take part in our Continuous Provision. This places the onus on our learners to choose and shape their own learning with staff acting as facilitators, encouraging, questioning and promoting independent skills. They will be supported to develop their social skills and resilience.

Years 1-4

Learners complete x4 activities, rotating around the classes/learning spaces with different staff leading each time. Activities will include sessions such as:

Developing skills and confidence in using the Chromebooks to research and find out information. This will be linked to a current curriculum topic to support learning and learners will be learning about how to use technology safely, respectfully and responsibly.

Art based activities with opportunities to plan, experiment, develop ideas, make mistakes, gain confidence as an artist and develop skill-based work with a focus on drawing, painting and colouring mixing skills.

Creative and STEM problem solving activities e.g. working as a team to build a bridge strong enough to hold a weight or building the tallest tower

Fine motor activities, e.g. cutting and sticking activities, handwriting stamina and fluency to support the development of these vital skills

Active/Wellbeing activities e.g. mindfulness massage, yoga or activities to build stamina.

A visit to our library to share books and stories with our librarian.

Years 5&6

Learners complete x2 activities including:

A 1hr active sports session led by a qualified coach

Use of Chromebooks to research either the class topic or an area of interest. They will be given support to present their information electronically. Time will then be built in to rehearse presenting this to the class. Learners will be given the opportunity to develop their presentation skills and confidence in doing so.
Our focus throughout the afternoon is on three of our Traditional Values: Respect, Responsibility & Perseverance. Throughout all of the activities, staff promote and discuss these values and give examples of how learners have demonstrated these.