Reading Matters
We are a reading school
At Terrington, everyone is a reader. We know what a vital skill reading is in life and that being a confident reader will set our learners up for life.
We use a structured phonics approach to teach the building blocks for reading. More information about this can be found using the link in the LHS menu. Once our learners have mastered the ability to decode simple words, we build fluency and comprehension skills so that by the time our learners leave our school, they are well prepared for the next stage in their learning development.
At Terrington, we love reading and hope to pass this passion onto our learners. We do this by immersing them in a rich reading environment, sharing high quality texts and reading A LOT! Reading takes place in structured reading lessons using our Whole Class Reader books, during our writing and curriculum topic which is linked to high quality texts and regularly participating in DEAR time
Drop Everything And Read
You can find out more information about the books that we read detailed in our Reading Spines attached below (just a reminder Year A is used in years which begin in September on an odd number e.g. 21/22 and Year B starts on an even number 22/23)
Book Bundles are sent home each Monday to provide a wealth of reading during the week. These will include the Whole Class Reader (KS2), banded books, chapter books and some non-fiction books to provide interest for everyone.
Earn Your Reading Badge
Each year we challenge all of our learners to earn their reading badge by reading 20 age appropriate books. There is a different coloured book star badge to earn each year and we are delighted that the vast majority of our learners achieve their badge by the end of the year.
Even more reasons to keep reading...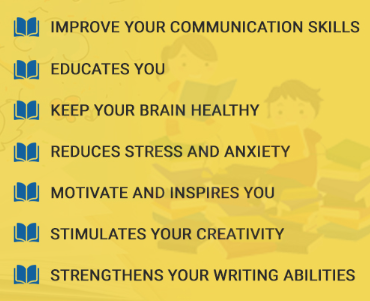 For more ideas to get your child reading and to find some great recommended books, visit the Learners Section of this website