Pupil Premium
The Pupil Premium is additional funding given to maintained schools in England to raise the attainment of disadvantaged pupils and close the gap between them and their peers.
Pupil premium funding is available to both mainstream and non-mainstream schools, such as special schools and pupil referral units. It is paid to schools according to the number of pupils who have been:
Registered as eligible for free school meals at any point in the last 6 years
Been in care for 6 months or longer
The Service Pupil Premium is provided by the Department for Education, to maintained schools in England who have children of Regular Armed Forces personnel among their pupil population to provide additional (mainly pastoral) support.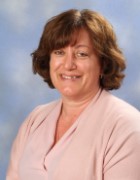 Mrs Boulding, Miss Hackett and Mrs Gascoyne form the team who track the progress of pupils eligible for pupil premium funding and support them in class where needed. Each pupil is tracked using an interactive tracking board. Each pupil has a profile card upon which is recorded each intervention the pupil has received and the outcomes of those interventions. This helps the team and school leaders work out if the interventions are successful. If the intervention is not having a positive impact on the progress of the pupil, they work out why and if necessary seek further advice from professionals to find out what can be done.
Mrs Christina Brown is a qualified play therapist who provides emotional support for our pupil premium pupils when needed. She is also able to offer counselling to parents of pupil premium pupils so they feel better equipped to help their own families.
Our chair of the governors finance committee works with our pupil premium staff to make sure the funding is used effectively. Findings are reported back to governors who question the headteacher and the Finance & General Purposes Committee about the effective use of pupil premium funding.
In addition to employing the designated staff described above, we also fund additional teaching staff and a team of general class teaching assistants using the pupil premium grant. The grant enables us to keep classes smaller at the same time providing higher levels of adult support to target help where and when needed most.
Pupil Premium Strategy:
This is published annually and can be found as an attachment at the bottom of this page. The current strategy relates to the academic year 2017 - 2018. You will also find within this strategy, the barriers, the targets and proposed outcomes and spending for the academic year 2018 - 2019. The outcomes for 2018 - 2019 will be updated at the end of this academic year (2018 - 2019).
You can find the June 2018 performance data for our pupil premium pupils also included in the published strategy; it is important to compare our pupil premium pupil performance with that of ALL pupils nationally, not just pupil premium pupils nationally.
The statutory test results from 2018 can be found using the link below.
Information for the end of KS1 and KS2 2017 are displayed on the following website: https://www.compare-school-performance.service.gov.uk/school/121022