Parents
Parents' Evening:
Thank you for your helpful feedback in the recent questionnaire. We hope you all found the March parents' evening a much more effective time to hold a parents' evening.
Building Update:
Having spoken to children's Services, I now know who gives the information to the planning committee. This is a combination of pupil place planning at Children's Services and Children's Services properties department.
I had several conversations at a recent Children's Services event. We are currently in this position because the Department for Education states every classroom must hold/educate 30 pupils. We have 13 classrooms therefore we have the capacity to have 13 x 30 pupils which equals 390 pupils.
Unfortunately this does not tally with our admission limit which is 45 per year group. We have 7 year groups so that means 315 pupils. (The numbers Children's Services and the Department for Education works with do not include nursery numbers)
As a school, we have always arranged our year groups and classes to keep them as small as possible. We have used our budget wisely to do this so we currently have more teachers than we need.: this keeps our class sizes small.
There is no doubt we will have to start thinking differently and no doubt there will be challenges ahead. However, we will continue to work hard to make sure our pupils' needs come first.
I can only apologise for the lack of information coming from the school about this. This is because we are not consulted and we have no say in any matter regarding admissions or capacity.
As a concerned parent or stakeholder, you can of course contact your local county councillor or Children's Services, place planning.
Miss Hackett
Data protection regulations will be enforced from May 2018. These are known as GDPR. This will affect how we protect personal data of pupils, families and staff. Please use the tab 'GDPR' on the left to find the information about how we use and protect this data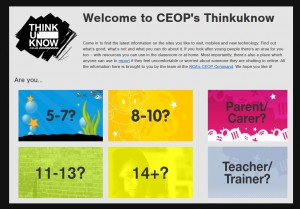 We hope you find this section useful. If there is anything you cannot find on the website, do not hesitate to contact the office and they will do their best to help answer your query.
How do you keep your child safe online?
Do you know the risks posed to your child when they are using games on the internet?
Take a look at the following very useful resource for parents and schools (If you click on the section for parents and carers you will
need to scroll down the page for advice about younger children):
Thank you to the many parents, carers and grandparents who joined us to hear Lorin LaFave's moving story about her son, Breck's tragic death at the hands of an online goomer. If you would like to find out more about the charity's work to keep youngsters safe online, please click on the links below:
http://www.breckfoundation.org
http://www.bbc.co.uk/programmes/articles/45gYLBM5qwZdRmH0g4Z5TVV/murder-games-student-and-teacher-notes
The NSPCC also have some great help and advice. Please use the link: http://www.nspcc.org.uk/preventing-abuse/keeping-children-safe/online-safety/
Got a question?
Whether you want to set up parental controls, adjust privacy settings or get advice on social networks, experts from the O2 & NSPCC are here to help.
http://www.nspcc.org.uk/fighting-for-childhood/about-us/partners/nspcc-o2-online-safety-partnership/
https://www.nspcc.org.uk/preventing-abuse/keeping-children-safe/sexting/