PE and Sports Premium Funding
The Government has increased the funding allocated to Headteachers of primary schools for PE and sport for the academic year 2017 – 2018.
The analysed version of the sports premium plan can be found as an attachment at the bottom of this page.
At Terrington we ensure the staff delivering our PE and sports programme are suitably qualified and can offer a broad range of sports clubs which meet the needs and demands of all our pupils.
For the academic year 2017-2018 we are now able to increase the time allocated to Mrs Jayne Wassell, our qualified PE Specialist Teacher, to plan and deliver a high quality PE programme to the pupils; additional classes will benefit from the specialist subject tuition.
Mrs Wassell ensures the teaching and learning within the school meets the National Curriculum requirements whilst also endorsing the new Norfolk strategy for physical activity, PE, sport and physical development 'Active Futures'.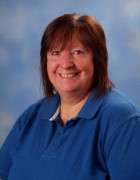 Mrs Wassell offers a 'hands on' approach to continued professional development for teachers, teaching assistants and adult volunteers. This allows our adults to improve their confidence and competency whilst broadening their own skill set and enjoying a proactive approach to PE and sport within the school.
We have two governors whose responsibility it is to make sure our Sports Grant Funding is being spent wisely and makes a positive impact. They will also check we are including details of our provision of PE and sport on our website, alongside details of our broader curriculum, so parents can compare sports provision between schools, both within and beyond the school day.
If you would like to discuss anything you have read on our schools website around sports funding, please ask Mrs Clare or Mrs Wassell. If you have anything you would like to be discussed at governor level, please approach any of our governors but particularly Mrs Whitehouse or Mrs Garrett. (see photos below)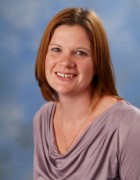 Mrs Claire Whitehouse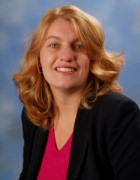 Mrs Helen Garrett
Take a look on our 'parents' tab to see the sports clubs on offer.
Take a look at the 'curriculum' tab to see the sports which form part of our curriculum.
Click HERE to find out more about West Norfolk School Sports Partnership. We use some of our sports premium funding to be members of this partnership. It provides training for our staff, local competitions for our pupils and the opportunity to qualify for county events.