Maths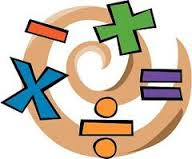 We use resources from the White Rose Maths Hub to plan our coverage and supplement our maths curriculum. The maths topic areas covered in each term are detailed on our unit plans in Years A or B. We cover the same topic areas each year with learning adapted to reflect the starting points of our learners and ensure they make good progress. More information about the progression in each maths topic and between year groups can be found in the Maths Progression document attached at the bottom of this page. Our Calculation Policy also attached provides further detail about how we teach each mathematical operation (addition, subtraction, multiplication and division).
If you would like guidance about how we teach each of the 4 operations, please click on each picture below which will redirect you to a short video to explain this.
Addition
Subtraction
Multiplication

Division

Step 1

Step 2

Step 1

Step 2

Step 1

Step 2
Further information about how to engage your child with maths using some of the online apps which the school subscribes to can found in our Learners Pages.
We have published our Calculations Policy in the Policy Section of this website. This sets out how we teach the 4 mathematical operations of addition, subtraction, multiplication and division from EYFS to Y6.