Indian Dance Workshop
30.01.18
We had an amazing lady visit us, Tina from JayaDance. During a very busy day, she worked with all the children throughout the school to teach them some Bollywood dance steps alongside providing them with a brief insight into aspects of Indian culture.
She began by explaining the significance of some of the moves and what Bollywood is.
She explained the origins of 'bindis' and provided bindis, outfits, ankle bells and scarves for the children to wear (although not everyone got to wear a costume, all had an accessory to dance with).
She taught the children to say "Hello" and "Goodbye" in Punjabi (the main language in India) and each child had a print out with their name translated into Punjabi.
Each age group was taught a different dance and at the end of the day we all gathered together in the hall and watched performances of the dances they had learnt.
Feedback from staff and children was very positive and most commented on what a brilliant day it was. The pupils were asked to rate their experience on a scale of 1-10. 70% of pupils rated the workshops as good or better (8 out of 10 or higher). Less than 4% of children rated the day as lower than a 3.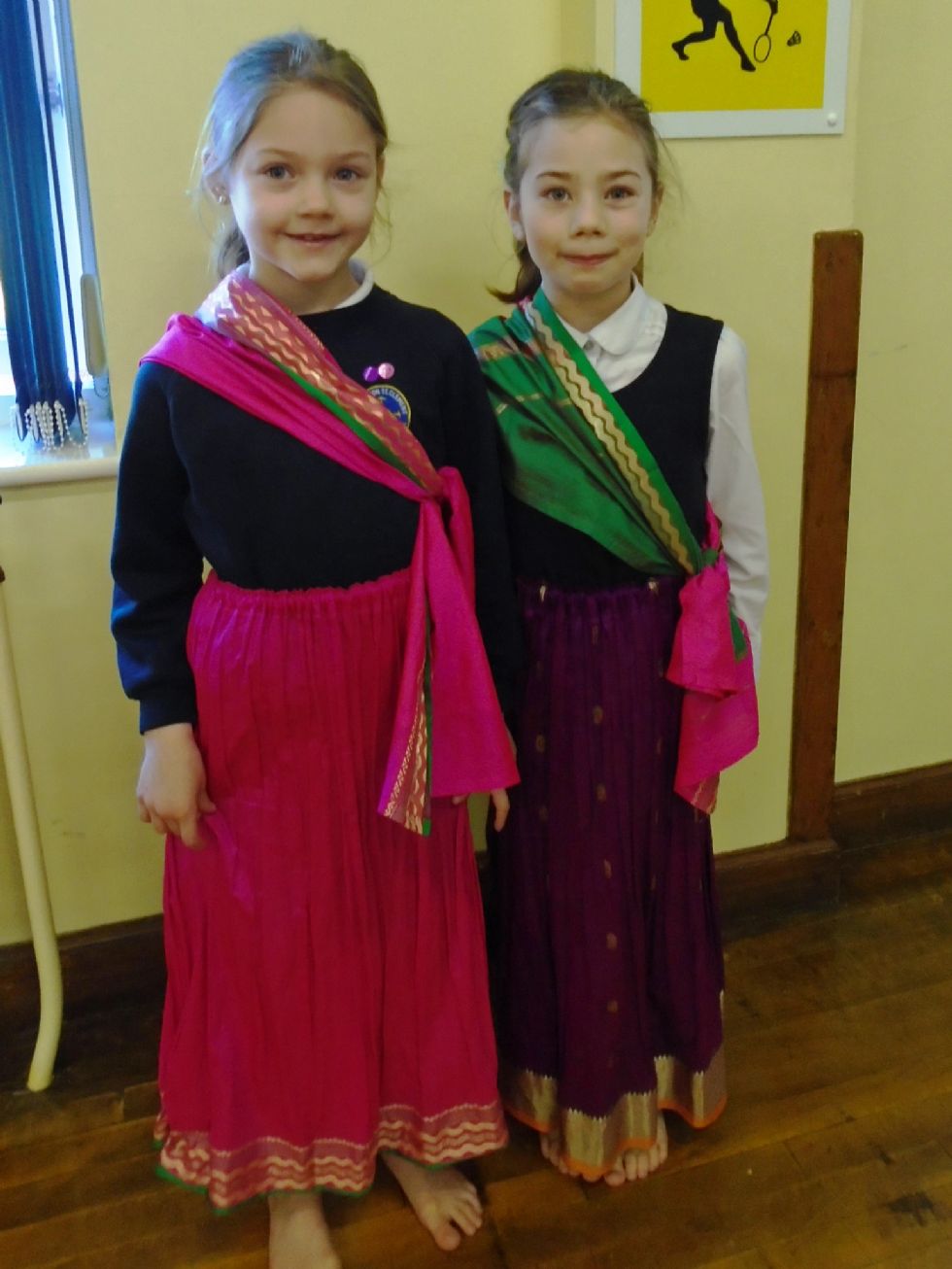 The following are examples of some the comments made across the school:
"It was super good." (Y1)
"I wish we could do it again." (Y2)
"I would like to do it every day for PE." (Y3/4)
"It was fun and Tina was very good at demonstrating how to do the dance." (Y5)
"I really enjoyed learning to Bollywood dance. It was a bit hard to learn, but you can't learn a brand new thing in an hour." (Y6)