Holt Hall December 2017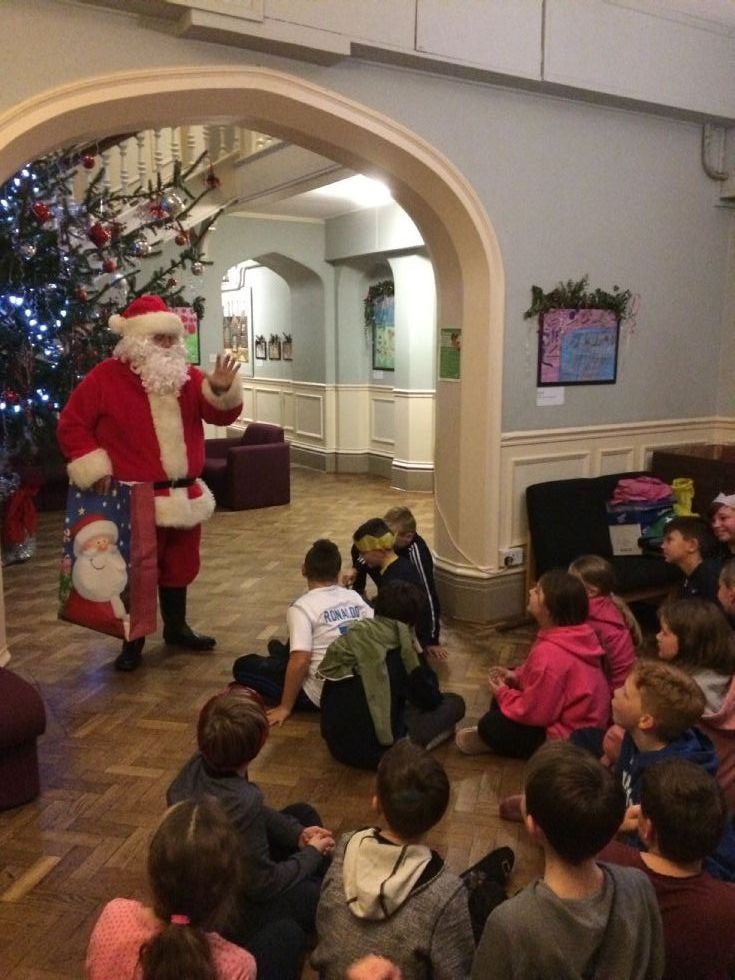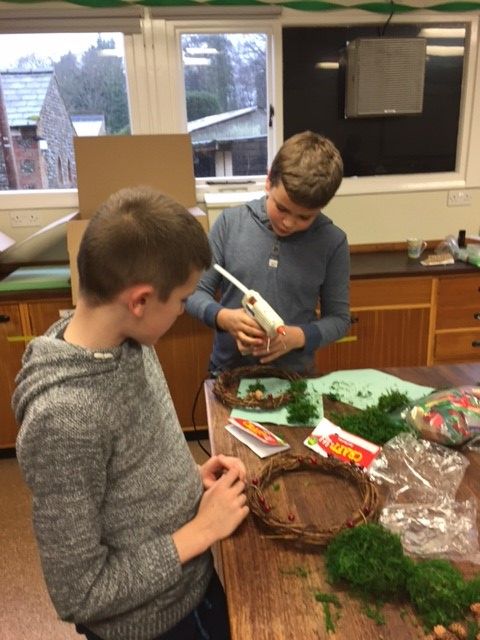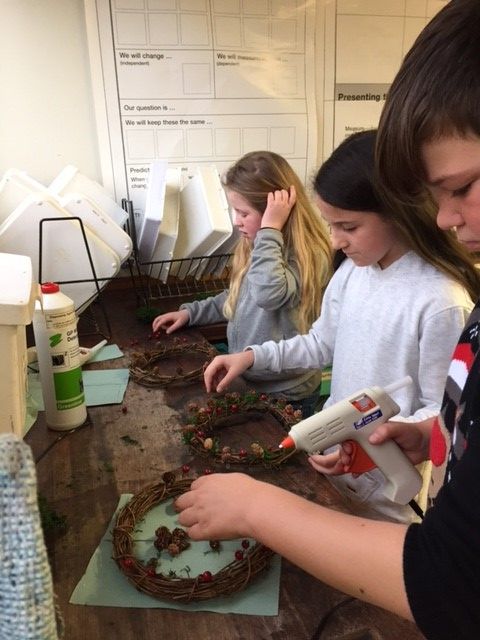 We have only just mastered the internet connection here and have been really, really busy. We have a few comments about what we were doing yesterday. Today, the weather was really kind to us. This morning (Thursday) the weather was awful before lunch and it threw it down with rain. This was really lucky because we had lots of Christmas crafts to make. After a delicious lunch of baked potatoes with fillings, we split into two groups: the first group (litlle lab) went to the beach to fly our homemade kites. It was very windy but dry. The group which stayed behind made peppermint creams. When the kite group came back, we swapped over.
After more Christmas activities, we had Christmas dinner - turkey and the trimmings! Nearly every child went back for 'seconds'.
The children are all watching a film now and eating popcorn. Our special visitor has been and ....well the children will tell you all about that!
If your child hasn't written their blog yet, they will do this after the film or tomorrow morning. Keep checking.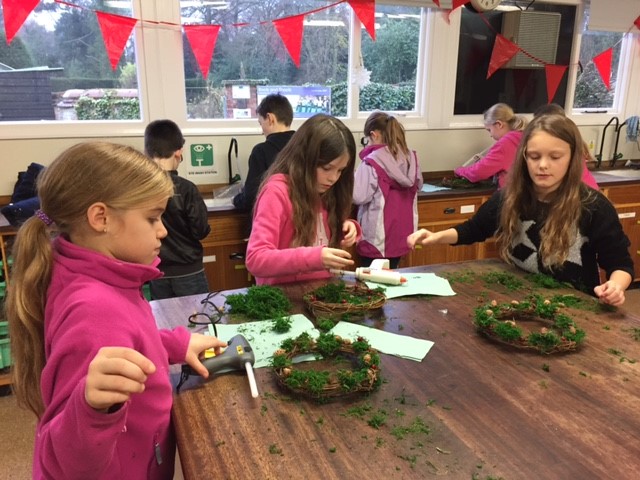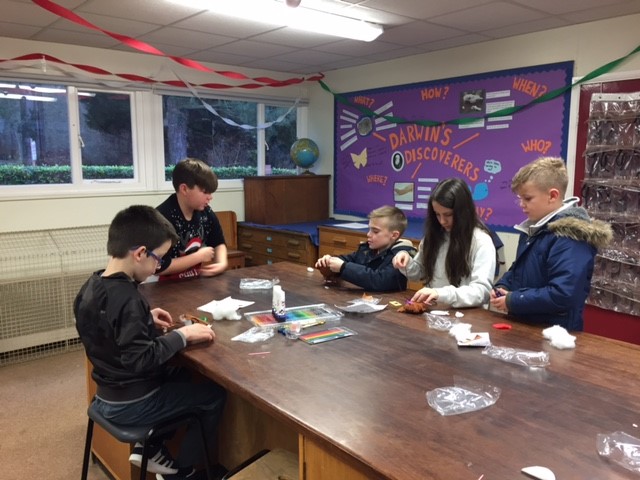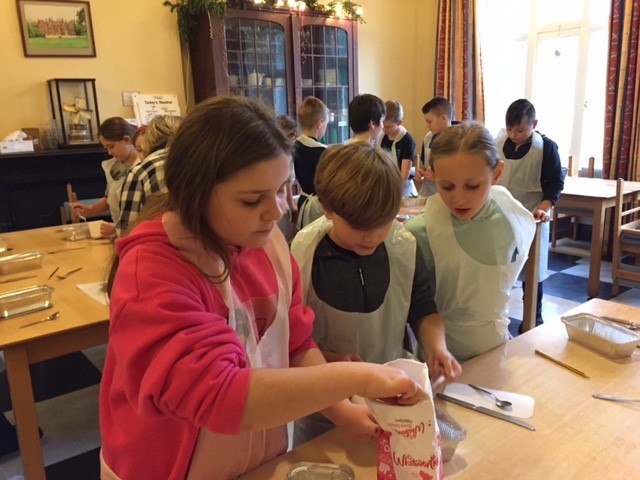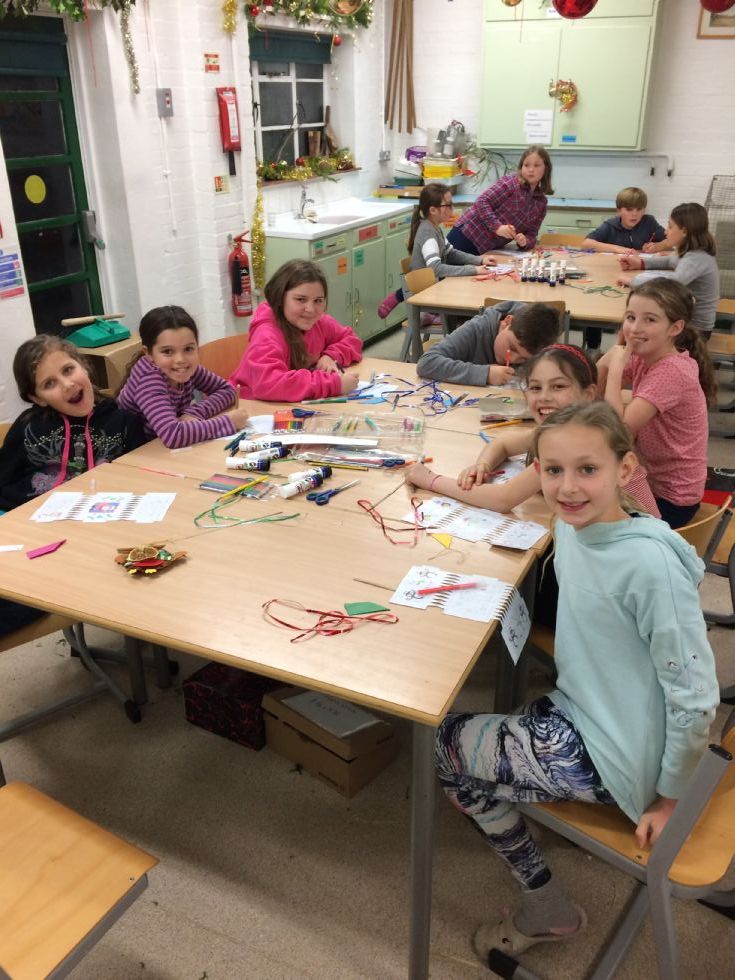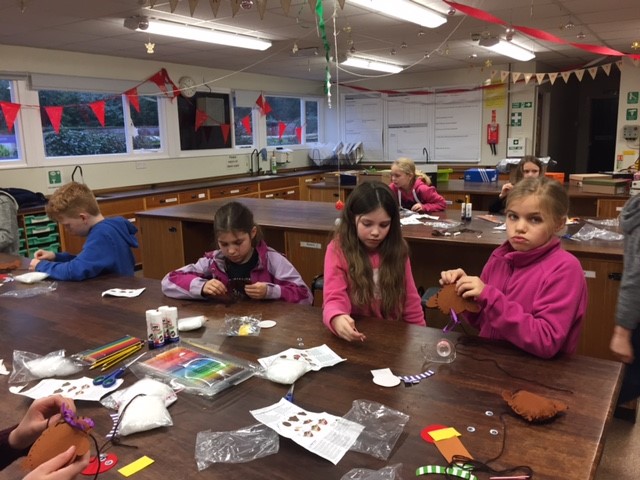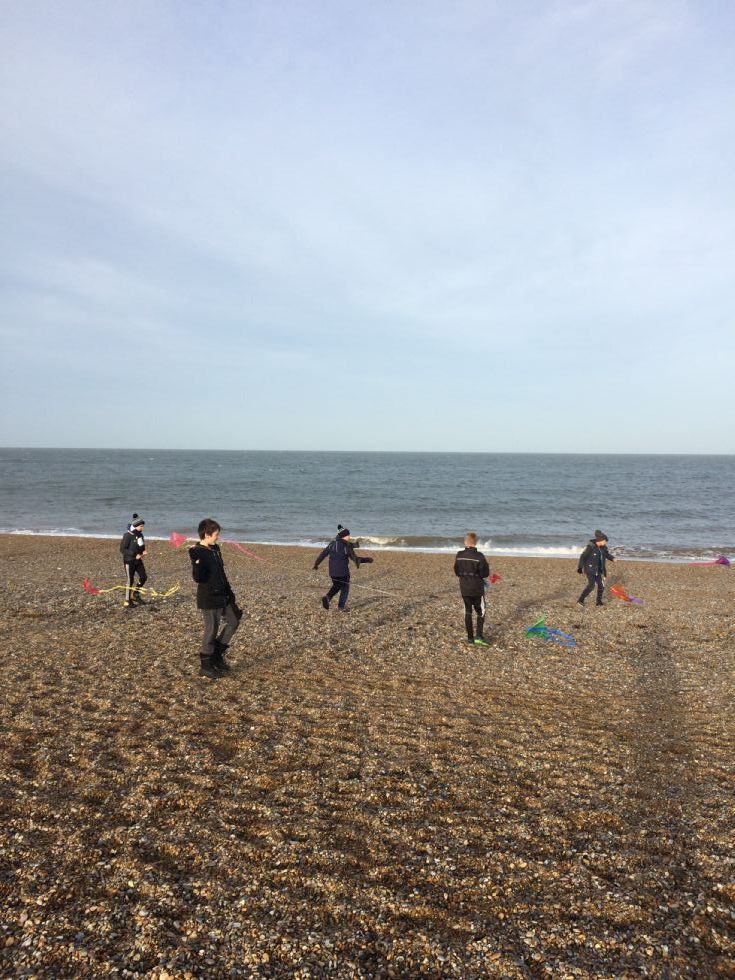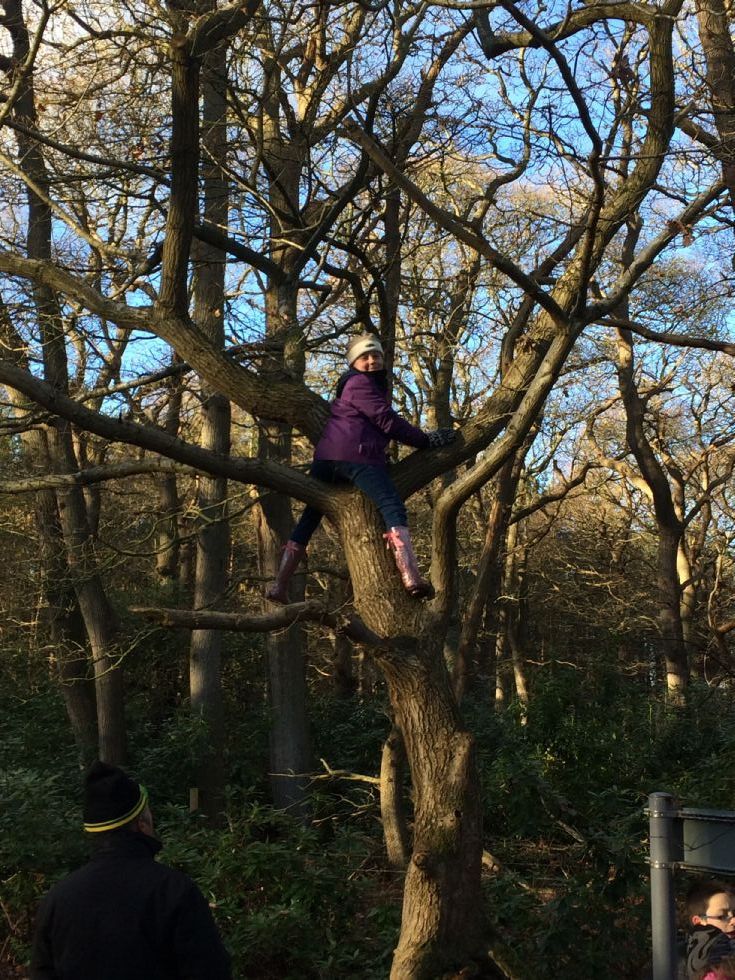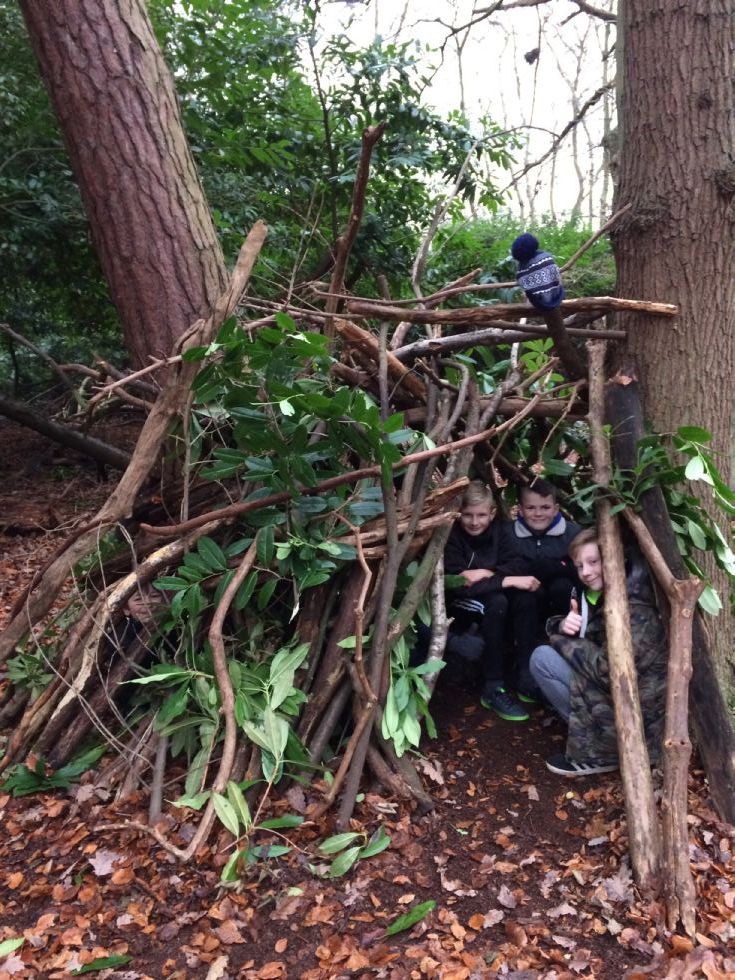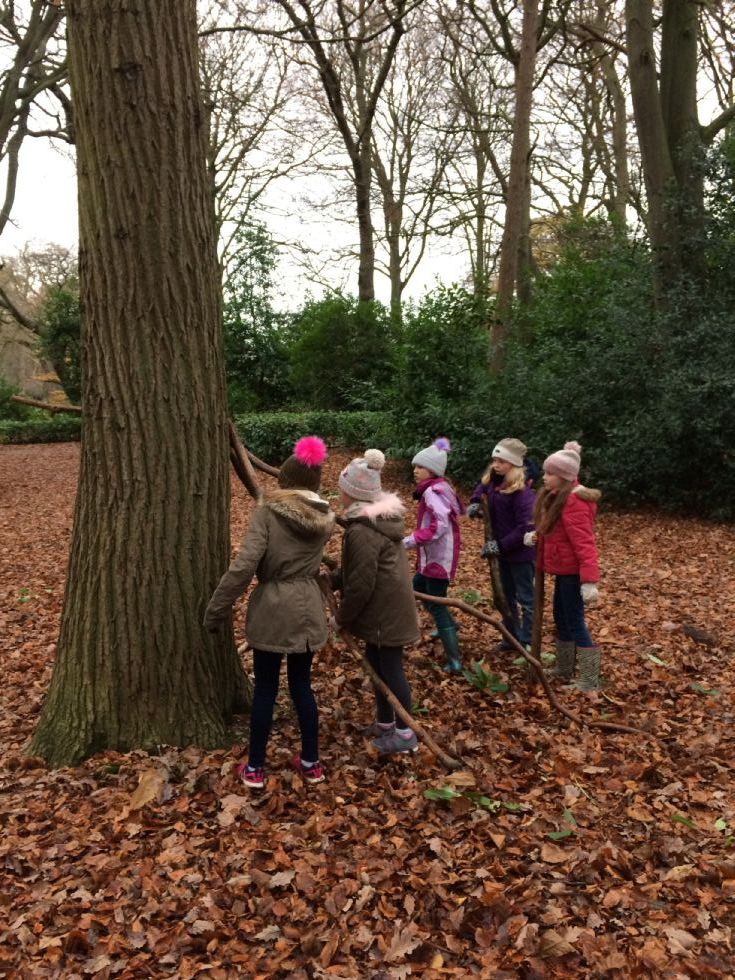 KESTREL:
Libby: It's been great fun here. We went outside in the dark which was pretty creepy. It's been fun having the dinners here. I like the dinners.
Sophie F: Holt Hall is very big. It's very adventurous because you are allowed to go outside. It's very noisy at times when the games go on but you are allowed to buy things from the shop. It's also fun because you are allowed to play your games and the food is very good and yummy.
Misty: It's a fun place to be because you get to do lots of activities and at night you get to chill with games and you can buy stuff. The rooms are very cosy because you get to have your own bed because there are bunk beds and single beds. If you have any questions you can ask the staff and they give you lots of information.
Dani: These three days have been great. We went to the beach to fly our kites, even though mine didn't turn out great, all my friends let me have a go with theirs. It was really fun the first two days but the third one is even better because we get to explore in the woods and hopefully go on the playground.
HERON:
Jack C: The best bit so far has been the torch walk. It was really fun being out in the dark.
Joshua: My favourite bit so far was the torchlight because it was nice to be outside in the dark with the school. I like the bedrooms because they are really big and they have a lot of space in them. I like the games room because there are so many games.
Jack B: The best bit so far is doing the torch walk. It was really fun as I haven't done it before.
Robbie: We've been outside in the dark and been in the playroom where they have a pool table, table tennis table and they have lots of Christmas decorations.
Kian: I really like the night walk with the torches because it was really fun walking around in the dark. When you are in a team and you can build a den it's quite good building with dens which were already there because you could make it really big.
SPARROWHAWK:
Lewis J: The best thing at Holt Hall is the room I'm in and playing 'it' in the garden in the dark. I don't like the noise though.
Seb: It's really good and you get to do lots of activities such as the games room and football and pool. I like the room I have been put in because the people in my room are really nice and we get along.
Jack C: My Favourite bit was doing the bit in the dark when we were playing and running about. I bought some stuff from the shop and the food is really nice.
Dylan W: I've been playing it outside in the dark with the flashlights. We've been making kites and I love it here.
Fin B: It's been really fun at Holt Hall and I really liked my room because it's got most of my friends in. My favourite part about it is the den building and the exploring in the forest.
Archie: On the first night we went on a night walk. After that we played in the games room and had hot chocolate. On the second night, we had our Christmas dinnner and when we were sitting down, me and Lewis saw these eyes peeking out on us. These eyes belonged to Santa. Lastly we went on a morning walk.
SWALLOW:
Sophie G: I think my favourite thing so far is finding out which room I am in and finding out who is in my room. I like it when we all come round together near the fireplace and we listen to what is said.
Jemima H: My favourite part is probably when we get to explore the grounds so we get to know the place. It's very exciting finding out where your rooms are.
Angel: I got to go out on the back lawn and play hide and seek with our torches in the dark. I got to see Santa and he gave me a present and I had fun with my friends in the playroom. I watched the Emojii movie and have had fun getting ready with my friends. I have done amazing activities and I've had scrumptious food.
Olivia: My favourite part was probably the outside torchlight thing. I nearly walked into a hole but realised it was there. I quite liked doing the actvities like the Christmas bauble thing. I like being here because I like that my friends are really enthusiastic.
Shauna: I liked making the Christmas wreaths. I liked going to the beach. We went by minibus. The Holt Hall people drove. When we got there we flew our kites. They kind of worked. Some of them worked and some of them didn't. Maybe they didn't follow their instructions properly.
Angelica: The younger ones coming up to Y5 should come when the are in Y5 because it is really fun and there are lots of activities. We have fun as a group. The best activity was making peppermint creams. I also enjoyed the kite making and flying them. Mine worked.
Evie U: I think it is a great experience for kids - Y4 and Y5 because you can experience things you haven't before such as building dens and going on a torchlight walk at night.
Jen: It has been great fun and a great experience.
KINGFISHER:
Jacob: My favourite time is the night time walk because it was great fun and I kept falling over. I really like my dorm because I get to have a single bed instead of a bunk bed. I don't like bunk beds.
Seth: Staying with your friends is really fun because you get to wake up with your friends which you don't get to do at school. Holt Hall is amazing.
Daniel: The meals and dinner are very nice and my favourite part so far was the midnight walk at 7 o'clock.
Alec: The meals are really really nice. All the people who work here are really nice as well. The midnight walk was really fun because you get to explore on your own and play about.
George: I like our dorm because it was really quiet and everyone went to sleep quite early. I like how big our dorm is because we had a lot of space to unpack. Also I like the food because roast dinners is one of my favourites. I liked the night walk with the torches because we played 'tag'.
SWIFT:
Matthew: It has been good and it was a bit scary because our window kept blowing open and shut. I had to cuddle up with my friends during the night but we were one of the best dormitories going to sleep and we get to stay up later tonight. I am on the top bunk. When my friends kept going out of the dormitory I keep on hiding. Santa came and I thought he was coming down the chimney but he came down the stairs. He gave me Rudolph with a green hat and a scarf.
Trey: The first night was quite scary because the window kept opening because we hadn't shut it properly. It was probably because of the wind. It has been shut properly now. The best bit was that we got to build dens and the Christmas dinner. It was exciting on our 'midnight' walk.
Dylan: Mummy I miss you and I'm having a lot of fun. I can't wait to get home to see you. I can't wait to see Daddy either and see Nanny. We did some den building yesterday and it was really fun. We found a place which was already built and we could add a bit more to it. I don't think anyone will find it because it was hidden by trees. I can't wait to see Grandad.