Head Teacher's Welcome - delete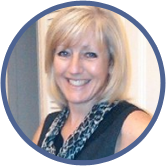 Welcome to Terrington St Clement Community School website
WELCOME to our school. I hope you will find the information on our website useful. It is intended to provide information about how we make sure we deliver the ethos described below:
At Terrington St Clement Community School, our aim is to make sure the environment in which our pupils learn is the best it can be. We want our pupils, staff, parents and visitors to have a great feeling about our school and to love coming here.
We have very high expectations of our staff in making sure they make our school environment a fun and happy place to be; where our pupils know they will be looked after, listened to and taught well.
Safeguarding our pupils is our most important responsibility and as such, we take it extremely seriously. We take great care when recruiting our staff and make sure safeguarding is discussed during our weekly meetings and concerns acted upon swiftly.
We want our pupils to enjoy finding out about other faiths, cultures, beliefs and interests which are not the same as theirs. We also want our pupils to learn if they can't embrace and celebrate differences, it is their duty to tolerate those differences.
When you visit our school you will see our pupils are confident, polite and happy. Adults model this to pupils in the way they speak to them around school. Everyone in our school is polite – it is expected. Visitors to the school make a point of commenting on this when they visit and our pupils are always congratulated by members of the public when they are out on educational visits.
Our pupils know right from wrong. They are encouraged to reflect on what they have done and admit if they are wrong. They are encouraged to think of ways they can put right the wrong they have done. They are also asked to recognise how the expectations placed on them in school mirror the expectations society places on them in the community. Because of this, we believe behaviour in our school is outstanding.
Our pupils are always keen to support others less fortunate than themselves through fund raising for example. They also support each other in class or on the playground when they see someone needs help. We recognise some of our pupils and their families need additional support for their emotional health and well-being. We want our pupils to feel good, feel their lives are going well and feel able to get on with their daily lives.
We believe our school community is a tolerant and harmonious community. We are extremely proud of our school and welcome visitors to see for themselves what a fantastic learning environment we provide at Terrington St Clement Community School.
If you would like to visit to our school, please contact the school office where our staff will be pleased to arrange this for you.
If you would like your child to attend our school, please contact Norfolk Children's Services admissions team using the following link:
https://www.norfolk.gov.uk/education-and-learning/schools/school-admissions.
Please let us know if you think we could add any additional information to our site. Your comments are important to us and will help us to provide a website which meets everyone's needs.
If you have any queries or would like a paper copy of any of our website information, please just let us know. Our contact details can be found on the 'Contact Us' page.
Miss E C Hackett B.Ed PQSI
Headteacher