EYFS
First Aid in EYFS:
All staff in school are first aid trained. In addition, staff in EYFS hold paediactric first aid certificates. Currently Miss Adams, Miss Riches, Mrs Smith, Mrs Twite and Mrs Stead hold this paediatric qualification.
All first aid qualifications are renewed annually at the start of the autumn term.
Staff in EYFS are also trained how to administer Epipens to those pupils who rely on this medication in the case of allergic reactions. If your child has or develops severe allergies, please speak to Miss Adams about staff training. Hospital and community staff are usually more than happy to come into schools to train staff.
New 'Parent Intake' slide show can be found at the bottom of this page.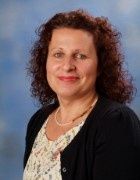 Miss K Adams EYFS Leader / Deputy Headteacher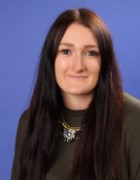 Miss J Riches EYFS teacher
EYFS useful websites
www.cbeebies.co.uk – here you will find an assortment of activities that link to the areas of learning within the EYFS curriculum.
Literacy
Numeracy
Maths – size order, buried shapes, shape memory test, order the numbers
Early – all of the activities in this section
OfSTED July 2014 says:

"In the Early Years Foundation Stage, adults work successfully together to provide stimulating and practical activities across all the areas of learning as well as focused teaching. Children progress rapidly because teachers track them closely and as a result, know children's individual needs very well. More able children were seen writing independently and producing sentences with accurate punctuation, including question marks." (July 2014)
Our Early Years leader is Miss Adams who is also Deputy Headteacher. If you have any questions about provision in EYFS, please do not hesitate to ask. Miss Adams will be happy to help you. Miss Adams is also the alternate Senior Designated Person for Safeguarding. She deputises for Miss Hackett, the headteacher, when she is not in school.
Welcome to our Early Years Foundation Stage (EYFS). We believe that children in the Foundation Stage build their skills, attitudes and dispositions which provide the foundations for positive life-long learning. It is a very important stage as it helps your child get ready for school as well as preparing them for their future learning and successes.
In EYFS there are two classes - Oranges and Lemons. We have access to a third classroom, Limes and also to an outdoor area and a garden area.