Community
The attachments below share information about events, support and advice which is accessible locally. Remember parents can always contact us too. We are always happy to help.
Click here to sign up to the Primary Times as they cannot be distributed by hand at the moment.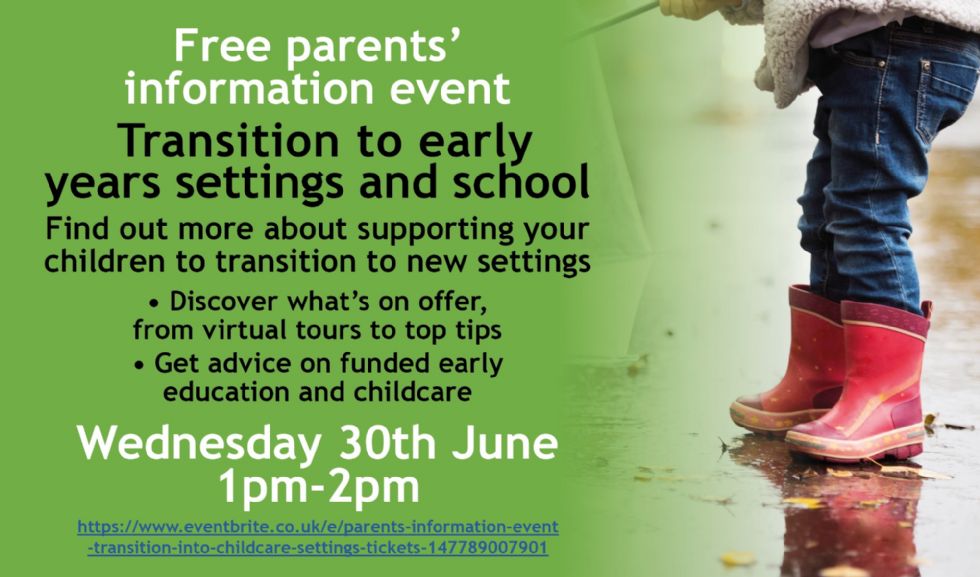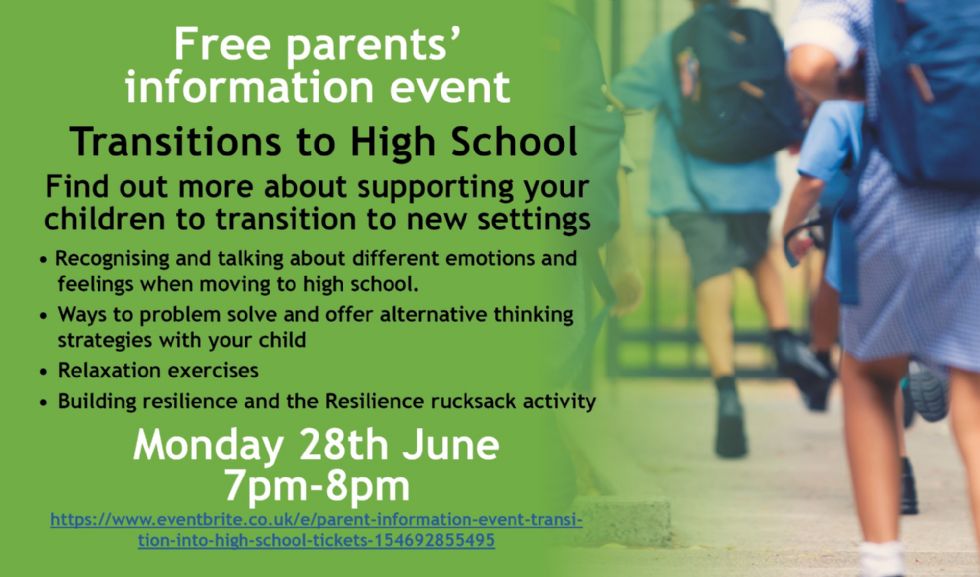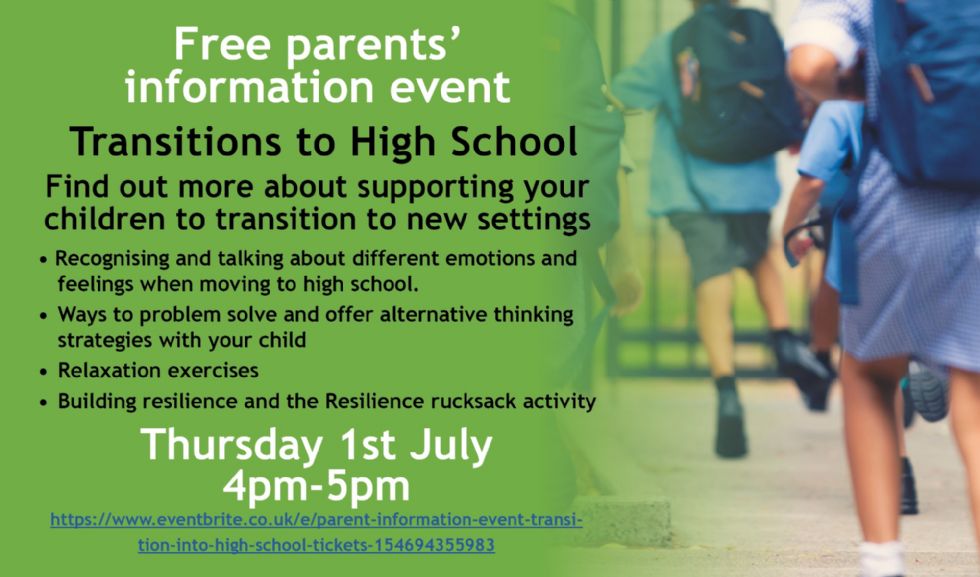 Welcome
Welcome to the May edition of the Partner and Community Focus Newsletter. In this edition, as we look forward to celebrating Fathers Day on 20 June, we consider issues affecting men and highlight some of the organisations that can support with these. Also included is information about upcoming training and a range of events both online and physical that we hope will be of interest for example Harry Potter Night (for all you Potterheads) and Superhero's Day in aid of Children's Hospice Week plus lots more….
Contents:
Men's Shed
Dads Matter
Read My Mind
The World's Biggest Bike Ride
Medieval Merriment
Power of Youth Day
Child Safety Week
Family Voice Norfolk
National Bug Busting Day
Make Music Day
Children's Hospice Week
International Women In Engineering Day
Harry Potter Night
Sleep East Workshops
Upcoming Training
Collaboration Meetings
Locality Landing Pages
About the team
The Partner and Community Focus (PCF) Service team supports the Early Help offer in Norfolk by providing information, advice, guidance and support to professionals within organisations such as education, health, third sector who work with children and families. To find out more about the team and how we can best support you please visit our website.
---
Men's Shed
Men's Sheds are kitted out community spaces where men can enjoy practical hobbies. They're about making friends, learning and sharing skills. Many guys come just for the tea and banter, everyone's welcome. During the pandemic many Sheds have used online means of staying in contact. Sheds are often run by volunteers, so if you have tried to contact them and not heard back don't lose heart.
Currently just Poringland and North Walsham are open, but more are looking to open soon. This is dependent on the 'shedders' themselves and their own personal situations regarding the impact of Covid.
There is no minimum or maximum age for joining – any man can be a "shedder". The Men's Sheds are welcoming all men to join. Traditionally Sheds have been made up of older gentlemen, but they are seeing more and more that younger men want somewhere to find a safe space to be with others. If you are referring a man with complex or high needs it would be best to talk to the organiser to ensure that there is appropriate support available at the Shed or if there are better services available at another Shed, as each Shed offers different services and skills.
Men's Shed provides support and guidance to individuals and groups across the UK in starting and managing Men's Sheds. They raise awareness of the social and health benefits of Men's Sheds in reducing isolation, loneliness and in empowering local communities. They support the growth of Men's Sheds by:
- Promoting the Men's Shed movement and individual Sheds within communities.
- Training for those within the Shed to be able to run the Shed including mentoring and volunteer recruitment.
- Holding networking events to connect men from different Men's Sheds, bringing men together to share experiences and break barriers and stop isolation.
- Talking about the social and health benefits of Men's Sheds in reducing isolation and empowering local communities.
If you would like support in accessing a Mens' Shed for a man you are supporting you can access more information at https://menssheds.org.uk/
Dads Matter
Dads Matter is a free 12-week course supporting fathers across Norfolk. Whether a father is living with his children or apart from them, his role in their upbringing is of huge importance. They welcome not just biological dads but any significant male role model in the child's life this includes, stepdads and uncles.
Dads Matter is not a parenting course, it's a course for parents. They are happy to announce that Dads Matter will be starting real world groups again. They open the week beginning 17 May. See times and venues for the Dad's Matter course.
See the first in a series of short films here - Dads Matter - YouTube
Read My Mind
Read my mind is a library project which encourages men who are either experiencing depression or low mood levels, to take part in social reading activities. Funded by Norfolk County Council Public Health, the project is for men aged 18+ and explores whether there is a link between reading and improving men's mental health and well-being. The project is currently being delivered online and the types of activities we've offered so far include shared reading, poetry workshops and reading for wellbeing sessions.
Activities include:
Reading for wellbeing
These are relaxed social events to chat about reading for wellbeing and share book recommendations. There is also an opportunity for you to read aloud an excerpt from a book but this is purely voluntary, you can sit back and listen if you prefer. The sessions are for men aged 18+.
Reading for Wellbeing events take place over Zoom fortnightly on Thursday's 3rd June & Thursday 17th June at 7pm.
Find out more by joining Read My Mind Facebook group.
Partners
They are keen to develop the project by working with partners in farming, engineering and manual labouring industries.
Participants
All Read My Mind participants will receive two free books by Matt Haig and a short welcome questionnaire to fill out, the questionnaire provides an opportunity for you to let them what kind of reading activities you would like to take part in.
To book your free place or find out more please email libraries.iconnect@norfolk.gov.uk
Podcasts
A series of Read my mind podcasts have been created, which feature participants of the project. The first podcast is a poetry workshop, led by Norfolk playwright James McDermott. You can take part in the workshop or listen along. Listen to the Read my mind podcast on Soundcloud.
Recommended Reads
Throughout the project participants have recommended books which they've enjoyed or found to be beneficial to their mental health and wellbeing. All of these books are available as eBooks and eAudio books which can be downloaded from Norfolk Libraries.
For more information visit www.norfolk.gov.uk/readmymind
The World's Biggest Bike Ride is back for Bike Week! 30 May 2021
It's not about distance or duration, it's about giving it a go. Any kind of cycle ride counts no matter how far you go or what your motivation is. Together we will create the World's Biggest Bike Ride on one day!
World's Biggest Bike Ride | Cycling UK
Thousands of people of all abilities, experience and age took part in Cycling UK's first World's Biggest Bike Ride event on 12 September last year. From roadies to mountain bikers, seasoned tourers to family groups, the fit to the not so fit, cyclists from across the country logged rides to celebrate the bike and the joy of riding.
Pledge to ride. They will send you tips, advice and inspiration ahead of the big day
Get out and ride on 30 May. Tell them you took part by logging your ride
Medieval Merriment
Medieval Merriment - Free and Fun activities for families with children 2-11 years this half-term. Get ready for some medieval fun by joining the Norfolk Adult Learning team to make a medieval sword, some treats and decorations for your own medieval banquet & learn how to use what you have made with a visit from a medieval knight!
Sessions are bookable online https://www.norfolk.gov.uk/medievaltimes, by emailing adultlearning@norfolk.gov.uk or by calling 0344 800 8020 option 5.
Power of Youth Day - 2nd June 2021
Power of Youth Day is an annual celebration of the contributions children and young people make to society through volunteering and social action. It's a chance to spotlight the achievements of children and young people in the #iwill movement and beyond – through volunteering, mentoring, peer education, campaigning, and fundraising.
This year Power of Youth Day will take place on 2 June, during Volunteers Week, which is led by NCVO, Volunteer Scotland, WCVA and Volunteer Now.
When the pandemic began young people were already supporting their communities through volunteering and social action. And they continued to do so over the past 14 months despite huge challenges, disruption and sacrifices. They also responded to the changing needs around them to support others through the pandemic.
On Wednesday 2nd June 2021 Power of Youth Day will focus on the incredible efforts that young people made during the last year, a year impacted by a global pandemic and subsequent lockdowns. Power of Youth Day wants to recognise the resilience, energy and strength of young people – as volunteers, mentors, peer educators and more – while overcoming the challenges the pandemic brought.
To find out how to get involved https://www.iwill.org.uk/poy-charter
---
Family Voice Norfolk
If you are a parent carer of a child or young person with Special Educational Needs and/or disability (SEND) you are very welcome to join the Family Voice online meetings
Mon 7 June 2021 10:00-12:00 Let's talk… about autism.
With Tom Bassett, Partnership Boards Transformation Manager
Tues 15 June 2021 10:00-12:00 Let's talk… about sleep
With Joy East, Sleep East and Louise van Melsen NANSA Sleep Practitioner
Mon 26 July 2021 10:00-12:00 Let's talk… about looking after your child's teeth.
With Angela Sims, Clinical Lead and Gemma Sargent Dental Therapist Norfolk and Waveney Special Care Dental Service.
Drop in to Family Voice friendly get togethers and chat to other parent carers of children and young people with SEND. There's no need to book, just use this link https://us02web.zoom.us/j/83006703755
Thursday 24 June 2021 13:45–14:45
Thursday 15 July 2021 13:45-14:45
National Bug Busting Day
National Bug Busting Day
15th Jun 2021
Schools and nurseries requiring a free sample of a Bug Buster detection comb with step by step instructions should contact our Help Line on 01908 561928 or email us at bugbusters2k@yahoo.co.uk
Why take part on Bug Busting Days?
Because informed, united action stops head lice from circulating endlessly. Combing wet, conditioned hair with a Bug Buster comb is a reliable detection method even when very few lice are present. Thoroughly wet lice stay still; dry or damp lice move quickly away from disturbance evading detection.
Bug Busting is an educational programme in reliable head louse detection. It delivers the 'whole school approach' (National Healthy School Standard).
Make Music Day
On the 21st June 2021 sees the return of Make Music Day. This is a double cause for celebration as this is the day that it is hoped all restrictions in the UK will be lifted (Monday June 21st, 2021).

Join the celebration with a performance of a newly commissioned piece, written by Tim Brain from Louder than Life. This piece of music is called Bucket Beats.

This year Make Music Day are teaming up with Louder than Life, NYMAZ and Norwich Cathedral to offer a performance like no other. Whether you stream it from the classroom, school hall, school field or your home you will be able to join in for a cacophony of Bucket Beats! This opportunity is a blended offer which can either be streamed into any location across the county or you can register for the opportunity to be selected to join in at the Cathedral.
Children's Hospice Week 2021!
This year's Children's Hospice Week will run from 21st to 27th June.
EACH have some exciting plans to share with you during this week, so keep checking back to Children's Hospice Week (each.org.uk) to find out more in the coming weeks!
Events Include:
Superheroes Family Weekender 2021 at Stradsett Estate
Superheroes Family Weekender 2021 is now on its successful 3rd year, the event will be held this year at the Wonderful Stradsett Estate, King's Lynn PE33 9HA, on the 26th & 27th of June 2021
Come along and enjoy a memorable day out with your family, everyone is encouraged to get dressed up in their favourite Superhero/Princess costumes, to come along meet & greet and take photos of their favourite characters and make treasured memories.
Tickets from £8 - £16 from Superheroes Family Weekender 2021( STRADSETT HALL) Tickets, Sat 26 Jun 2021 at 11:00 | Eventbrite

Find out about Norwich Bubble Rush 2021, due to take part at Earlham Park, Norwich on 3rd July, here
International Women in Engineering 23rd June 2021
The Women's Engineering Society began at the end of the First World War, when a change of law meant that women were unable to continue with their (engineering) jobs and were unwanted in the technical professions. The pioneering and influential women of the time set up the Women's Engineering Society and have been working since that time to ensure equality for women in this non-traditional sector.
National Women in Engineering Day was launched for the first time in the UK on 23 June 2014 by the Women's Engineering Society (WES) to celebrate its 95th anniversary.
The theme for 2021 will be 'Engineering Heroes'.
This year they will be celebrating the amazing work that women engineers around the world are doing not just to respond to the pandemic but also to support lives and livelihoods every day - the best, brightest and bravest women in engineering, who recognise a problem, then dare to be part of the solution; who undertake everyday 'heroics' as much as emergency ones.
For further information and for resources INTERNATIONAL WOMEN IN ENGINEERING DAY 2020 - International Women in Engineering Day (INWED)
Or visit the Science Museum - Women in engineering | Science Museum
Harry Potter Book Night 2021
Due to Covid, Bloomsbury elected to move the date of Harry Potter Book Night 2021 from Thursday 4th February to Thursday 24th June.

Registration for the kit has been extended through to the summer and will be available to download until the 23rd June 2021. For teachers, parents, libraries or booksellers looking for other Harry Potter resources in the meantime, there is a wide range of magical activities here. The theme for the 7th annual Harry Potter Book Night is DIAGON ALLEY!
What is Harry Potter Book Night?
Harry Potter Book Night takes place each year and is a chance for everyone to join together to celebrate J.K. Rowling's wonderful series – whether you're a school, library, bookshop or simply a group of friends and family, this global event is open to anyone who wants to take part!
There is a brand new Harry Potter Book Night kit for 2021, filled with amazing activities, event ideas and practical resources themed around Diagon Alley – in it you'll find everything you need to host a spectacular celebration. Given the current situation, and that large-scale gatherings may not be possible at the time of Book Night, the activities and ideas can be easily adapted to any group size, and as many as possible will be suitable for virtual online events.
How to take part
You can register for an event kit here!
It's never too early to start planning and sharing your creativity as your celebrations take shape. Please do share your plans on Twitter, Facebook and Instagram using #HarryPotterBookNight or #HPBN21.
Thursday 24th June 2021. The magic starts here …
Sleep East
Sleep Workshops for parents of children with sleep deprivation
from 10 am - 12.30 on Thursday 24 June.
Follow on support clinics 8 and 22 July 10 - 11am
These free, ZOOM Sleep Workshops cover:
• How sleep works
• Sleep information and strategies
• Developing a good bedtime routine
• Self settling
• Sleeping through the night
• Early waking
• Maintaining a good sleep pattern
Contact: joybishop@sleepeast.co.uk to book your free place.
Your local area
Visit our district pages to find up to date information compiled by our district community focus officers. This includes details on local resources for professionals and information about local activities and groups for children and families:
Copyright © 2021 Norfolk County Council, All rights reserved.