6LD
Welcome to 6LD. Our teacher is Mrs Dymond.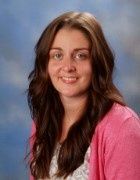 We have Mrs Eveson and Mrs Evans who are teaching assistants working across the two classes.
Look here to see what we will be learning this term.
Summer
English
This term we will be focusing lots on our end of year performance. We will be doing lots of drama activities and creating promotional posters. We will be doing more narrative writing linked to our topic of Inventors.
Maths
We will be revisiting lots that we have already done this year through practical mathematical investigations.
Science
We are focusing on electricity this term. We will be learning about the Morse code and famous inventors.
History
We will be researching famous inventors and finding out how their inventions changed the world.
PE
This term we are doing striking and fielding and will be playing games such as rounders, kwik cricket and tennis. We also have Sports Day and will be refreshing our athletics skills in preparation.
Computing
We will be using Excel to make graphs in RE. We will also be using PowerPoint to present our research from History lessons.
RE
This term the focus religion is Christianity and our Big RE is about wonderful world.
French
We will be going over everything we have learnt so far this year, including days of the week, time and places in the town.
Art
We will be designing the set for our performance.
DT
We will be building our Goblin car and designing and making props for our performance.
Music
We will be learning all of the songs for our performance. We also have Samba drums with Mr Judd.