5 KB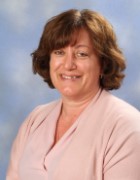 Welcome to 5KB. Our teacher is Mrs Boulding.
We have Mrs Fuller, and Miss Cawthorne who are teaching assistants working in our class.
You can see our curriculum for Spring 2019 below:
Summer 1's Topic: Italy
English (Writing):
This is a rough timetable of the writing that is to be covered over the next half-term:
Week 1: Narrative
Week 2: Narrative
Week 3: Narrative
Week 4: Finish Narrative/Reading Comprehension
Week 5: TBC – Assessment Week
English (Reading):
Aside from planned Reading Comprehension lessons and class novels, four days a week, your child will be participating in our whole school reading scheme, 'Bug Club'. This will see them either working as part of a guided reading group or independently. They will be building on their reading comprehension skills by working in a group to answer various types of questions (similar to SATs questions) about different books they're reading. In addition to this, they will also be given many opportunities during the week to independently read books that they have chosen and have shown an interest in. If the children are not enjoying a book, they are encouraged to explore others until they find one that they will engage with. It is expected that they keep logging their reading, with comments, in their Reading Diaries both at school and at home.
English (Mrs Wordsmith):
Four days a week, the children will learn a new word. We will discuss synonyms of that word, phrases that includes that word and write that word within a sentence (used in the right context).
Maths:
This is a rough timetable of the maths that is to be covered over the next half-term:
Week 1: Recapping the four operations and reasoning problems
Week 2: Recapping the four operations and reasoning problems
Week 3: Fractions, decimals, percentages and reasoning problems
Week 4: Fractions, decimals, percentages, reasoning problems and time
Week 5: TBC – Assessment Week
During our daily mental starters and interventions, we will be revisiting things from the previous term such as: place value, the four operations, fractions, decimals, rounding, percentages, Roman Numerals, squared and cubed numbers, factors and multiples.
The children will also have their weekly Assertive Mentoring test and maths conjecture task. This task is to build their reasoning and thinking skills.
Science:
Our science topic this half term is Substances and Materials. Not only will they build on their scientific knowledge, but there will be some lessons over the course of a topic that will be heavily focused on practical enquiry and investigation.
Georgraphy:
Based around our topic of Italy this term, we will be doing such things as locating the country on map, studying its timezones/coordinates, and study its food, agriculture, weather and climate and physical and human features.
PE:
For the first 2 weeks, 5KB will be having swimming, alongside 1 lesson of Striking and Fielding. After that, the children will be having 2 lessons of Striking and Fielding a week.
Computing:
During summer 1, we will be updating their e-safety skills.
RE:
Like last year, RE will be covered block. We will be studying one of the main world religions this half term: Christianity. Links will be made across the curriculum.
French:
Our focus in French lessons will be to revisit areas covered in previous years, along with developing their pronunciation and simple reading, writing and conversation skills.
DT:
We aim to teach DT in blocks or over afternoons this half term. We will be cooking/baking savoury and sweet goods to round up our Royal Roots topic. This is with the intention of hosting a Royal Tea Party during the first week of the half term.
Music:
After 2 weeks, the children will be having weekly xylophone lessons with Mr Taylor on a Friday morning.