4 FP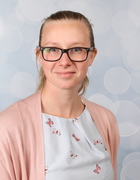 Welcome to 4 FP. Our teacher is Mrs Penfold.
We have Mrs Collison as our teaching assistant.
Have a look here to see what we will be learning this term.
Summer
English
We are basing all our writing opportunities on our topic of Harry Potter. We are reading through the book and writing creatively based on that section including newspapers, letters, diary, narrative and instructions.
Maths
We are continuing to develop calculation skills. Recapping time and measures. We will also be learning about statistics.
Science
In Science we are exploring sound, how sound is made, volume, pitch and vibrations.
PE
PE this term is ball skills, throwing and catching, hand eye coordination.
Computing
We are focusing on e-safety this half term.
RE
Hinduism - Janmashtami
French
We are continuing through Le Jolie Ronde scheme, teaching animals names and body parts.
Art/DT
We are creating some Harry Potter themed art/DT projects and looking at strengthening materials and shades of colour through mixing colours.
Music
We will be continuing working with Mr Bouskill learning to play the recorded.