3/4 P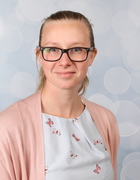 Welcome to 3/4 P. Our teacher is Mrs Penfold.
We have Mrs Barnes, Mrs Palmer, Mrs Stocker and Mrs Coates as our teaching assistants who work between the 3 classes.
Have a look here to see what we will be learning this term.
Autumn
English
We have been writing instructions about 'Hou to wash a woolly mammoth'. We will now be moving onto writing and own versions of the story 'Stone Age Boy' focusing on setting the scene and adding detail to interest the reader.
Maths
We have been doing lots of activities linked to understanding place value of numbers. We will then be moving on to addition and subtraction.
Science
Our focus topic this half term is magnets and forces. We will be doing lots of investigations to test materials and objects.
History
Our topic is the Stone Age. We will be learning about how they hunted in the Stone Age, where they lived and the types of weapons they used. Well done to everyone that has already completed the 'Knowledge organiser' with your own research.
PE
Our focus this half term is fitness. We will be working on improving our fitness through running based activities and challenges.
3/4 C are learning how to play different invasion games.
Computing
We have been using the computers to research our History topic. We have also been doing lots of Tackling Tables practise.
RE
Our focus this half term is Sikhism.
French
We have been working on basic greetings to start. We will then be moving on to asking questions to find out people's names and ages and then moving on to family.
Art
We have been using charcoal to create cave painting and also used watercolours and black paper to create a silhouette of Stonehenge.
Music
We have been singing with Mrs Emm.