1/2 CD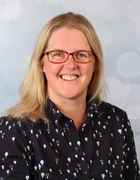 Welcome to 1/2 CD.
In Year 1/2 our teaching assistants are Mrs Hornigold, Mrs Eve and Mrs Blackburn, Mrs Stocker and Mrs Spillard.
Look to see what we are learning this term.
Summer
English
In English Miss Charlton and Mrs Duncan are using a story from South America called, 'How Birds got Bright Feathers'. Miss Ingham's Literacy group are focusing on a fiction story called 'Grandad's Island'. Throughout KS1 we are focusing on a range of targets. Year 2 will be particularly focusing on apostrophes, both for contraction and for possession. Year 1 will be focusing on checking they have full sentences, always using a capital letter at the start and using beautiful, neat handwriting.
Maths
In Maths our focus will be finding fractions of shapes and numbers. We will also be doing lots of practical maths linked to mass, length and capacity.
Science
We are learning about animals, including humans and their offspring. Children will identify a range of animals and sort them into categories. They will then learn about how animals grow and develop in order for them to survive.
Geography
We will be doing lots of map and research work around our exciting topic of the Rainforest. Along with map work, we will think about the weather in the rainforests, linking it with where the equator is.
PE
In PE we are focusing on small team games. This will involve kick rounders and Kwik cricket.
Computing
We will be using Ipads to create our own books based on what we are learning about the rainforests. We will be inserting and saving pictures, while considering e-safety and we will also be working on our own word processing skills.
RE
Islam is our focus religion at the moment and we will be exploring beliefs, customs and places of worship. We will do this through sharing a traditional Muslim story and how it links to main beliefs.
DT
In the first part of the summer term we will be focusing on using woodwork tools to help us make our own wooden treehouses for in the rainforest. This will also involve planning and designing our treehouse as well as using our maths skills to make sure the measurements are correct.
Music
In Music we will be practising signing with Mrs Emm for the first half of the Summer Term and then after that we will be composing our own rainforest songs with Mr Judd.