1/2 C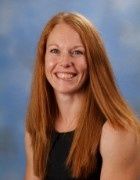 Welcome to 1/2 C. Our teacher is Miss Charlton.
In Year 1/2 our teaching assistants are Mrs Hornigold, Mrs Blackburn and Mrs Spillard.
Look here to see what we are learning this half term.
Autumn
In Miss Ingham's literacy group the children are learning and consolidating their phase 3 phonic sounds practising their letter formations. In Miss Charlton's and Mrs Duncan's groups the children are using the class text, 'Town Mouse, Country Mouse' to help support their writing of sentences which have adjectives, conjunctions and use capital letters for proper nouns.
Maths
Year 1s are focusing on counting up to 20 and back and understanding the place value of digits in numbers up to 20.
Year 2s are focusing on counting up to 100 and back and understanding the place value of digits in numbers up to 100.
Science
In Science we are learning about animals, including humans. We will do doing a lot of investigations based on our five senses and we will also learn about what we need to have a balanced diet.
Geography
In Geography we are learning about the UK and its capital cities. We will be doing a lot of map work to help with us with this. We will also be looking at the seasons and weather linked to the UK.
PE
Miss Ingham's and Mrs Duncan's class have outdoor PE this term and are focusing on throwing and catching skills.
Miss Charlton has PE indoors and the focus is dance with a theme based on toys.
Computing
In computing we are focusing on e-safety and all the important things we need to do to stay safe online and where to go when we need help.
RE
In RE we are learning about Harvest and how it is celebrated.
Music
In music we have our specialist teacher, Mr Judd. He is teaching us all about percussion and we have great fun using the instruments.