The Gruffalo came to visit ...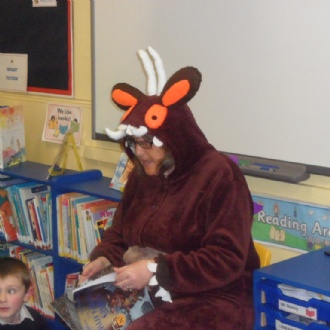 The Gruffalo came into the library to read to the children.
The Graffalo and child came to visit the library to read the story to the children. This was during the family library session and it was an excellent turn out. This is all related to World Book Day which we have been doing work on all week.