Norfolk Schools Cross Country Finals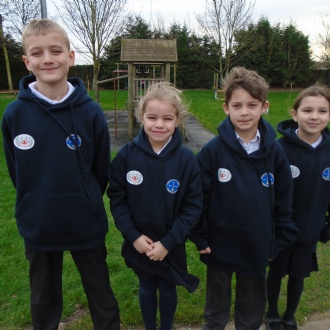 On 1st February, four runners who had qualified for the cross country finals through two previous rounds, competed in the Norfolk finals in Holt. Fortunately the weather was kind and it stayed dry, if a little blowy.
Liam Clare competed in the Year 6 boy's race and came 43rd out of 80 runners.
Jennifer Wood and Sophie Garret competed in the year 3 girl's race and came 36th and 50th respectively, again out of 80 runners.
Jack Codrington ran in the year 3 boy's race and came 51st out of 80 runners.

It was a massive achievement for all four to get through to the county finals and represent the school at the highest level. They all run their best and tried their hardest on the day. They should be congratulated for achieving as well as they did.
To keep them warm on the day they wore the new school hoodies which Terrington Community Fund kindly helped to fund for us. A big thanks goes to them for their generosity.