Tennis Tournament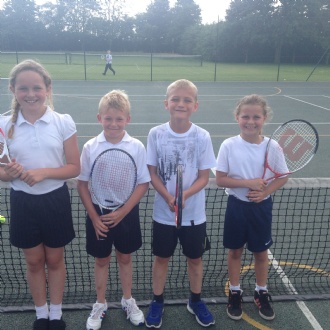 On Thursday 12th June our tennis team went to the High School for a tournament.
We competed against teams from other schools from our cluster. Both the girls and boys gained confidence with each game and played some really good tennis! We came second overall, only a few points behind the leaders. As a result, we will be heading to KES tomorrow to compete in the King's Lynn and West Norfolk tournament. Look out for an update on the website soon!
Look in the cluster section to see some more photographs.